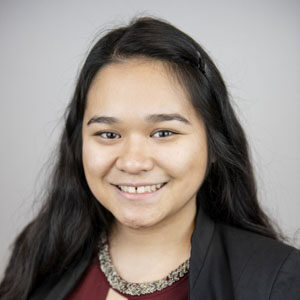 Iolani was born and raised in Hawaii and moved to Las Vegas in 2015. Although she is an island girl at heart, Iolani is proud to call the Mojave Desert her home.  By living in these vastly different landscapes, Iolani developed a natural interest in advancing her knowledge in urban planning and design. She possesses the ability to solve problems through out of the box thinking. Iolani's design experience extends to residential landscape design, environmental restoration, and educational works with additional training in conceptual design and production. Iolani is interested in creating meaningful spaces that will make positive impacts in her community.
Iolani is a recent graduate of the University of Nevada, Las Vegas and holds a Bachelor of Landscape Architecture. She was a member of UNLV's American Society of Landscape Architecture Student Chapter and held the position of Chapter Vice President from Spring 2020 to Spring 2021.  Additionally, Iolani will soon become a member of both the national and Nevada chapters of the American Society of Landscape Architects
Iolani's hobbies include hiking, cooking, going to music festivals, and spending time with her family and friends.