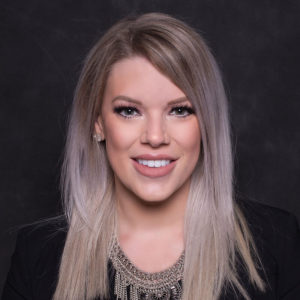 Drawing on the knowledge and experience CJ gained during her successful career in the legal field, CJ brings a unique perspective to our firm. With her background of strong problem-solving and analytical abilities, excellent organizational and time management skills, and her outstanding attention to detail, CJ is a vital part of our office. She is primarily responsible for overseeing and supporting all administrative duties to ensure that our office is operating efficiently and smoothly. Additionally, CJ manages all human resource processes including developing office policies and procedures and ensuring they are implemented appropriately, identifying opportunities for office management improvements and designing and implementing new systems, and directing employee benefits, relations, and engagement.

CJ holds both a Juris Doctor from Thomas Jefferson School of Law and Bachelor of Arts in Psychology from the University of Arizona.

In her free time, CJ enjoys listening to podcasts, learning about and experiencing different cultures, being an avid fan of the Vegas Golden Knights, and spending quality time with her family and animals.