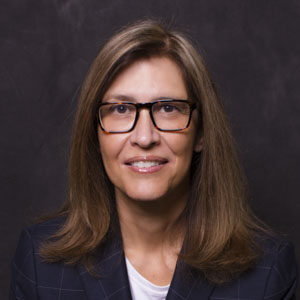 Cecilia Schafler, PLA, SITES AP
Cecilia Schafler has over 26 years in landscape architecture with a diverse portfolio of private and public clients. Her extensive experience includes master planning, design guidelines, maintenance plans, urban planning, parks, trails, hardscapes, sustainable planting and irrigation design, construction documents, specifications, bid assistance, and contract administration. She holds licenses in NV, AZ, and UT. Her project management strengths include client interaction, sub-consultant management, quality control, and schedule and budget management. Additionally, Cecilia serves as an adjunct instructor at the UNLV School of Architecture.
Cecilia founded Lage Design in 2006 and has since been successfully delivering landscape architecture services throughout Nevada and beyond.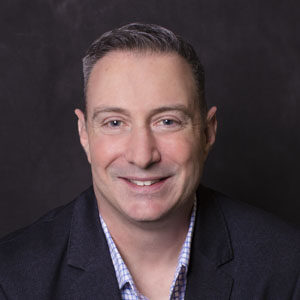 Geoffrey Schafler has designed and managed planning and landscape architecture projects and services for 26 years. His varied project portfolio includes urban design, parks, trails, transportation aesthetics, and master plans. His specific project skills include project design, cost estimating, specification writing, bid support, and contract administration. Among his responsibilities as project manager, Geoffrey has operated as the main client contact, managed subconsultants, ensured timely submission of deliverables, and supervised quality control.
The attention to detail in Geoffrey's context-sensitive designs can be observed along many of the highways throughout Nevada and involve design elements that draw on the history, culture, and influence of the surrounding community. As a Nevada resident for more than 30 years, Geoffrey's work in the Battle Born State naturally encapsulates an inherent sense of ownership and pride of place.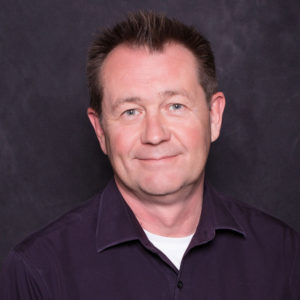 David has more than 24 years of landscape architecture and planning experience working on projects of varying scales and scopes. As a valued asset to any project team, his design approach explores innovative construction materials and methods employed throughout the world. His background and responsibilities include master planning, conceptual design, and the development of construction documents and specifications for a variety of commercial, residential, transportation, and civic projects, as well as construction observation and administration. David's extensive experience brings a solid foundation of clear solutions and resiliency to every project.
After serving in the United States Marine Corps, David graduated from Ohio State University with a Bachelor of Science in Landscape Architecture. He is a devout member of the Nevada Chapter of the American Society of Landscape Architects of which he was President from 2018-2019.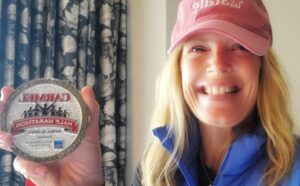 Director of Business Development &
Client Relations
LAGE is excited to announce that Faith Ann Logsdon has joined our team as Director of Business Development & Client Relations.  Faith Ann brings over 24 years of extensive A/E business development experience specializing in forming strong and long-lasting client relationships, strategic planning and teaming, and building new business.  Prior to joining LAGE, Faith Ann significantly influenced the success of her prior firms by creating a solid base for growth, including the opening of offices in new markets. 
Faith Ann has a BA in English from Iowa State University and is skilled at developing the right action plans to meet clients' unique needs.  Throughout her career, Faith Ann has earned the trust of her clients and maintains strong relationships that generate repeat business. 
Faith Ann will be instrumental in adding to the continued success of LAGE by contributing to and strengthening existing relationships and she will also be a key driver in our growth as we look to expand our reach across Nevada.
In her free time, Faith Ann travels around the country in her quest to run a half marathon in all 50 states!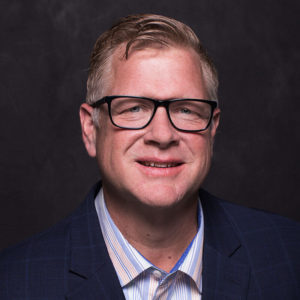 Shane loves the process and magic of design. Through a thoughtful, iterative design regimen he is able to carry ideas into the built environment. Bolstered by 26 years of landscape construction, architecture, and planning experience, Shane believes in the strength of functional and elegant design. His expertise and leadership in large scale complex irrigation system design and water efficient technologies make him a valuable asset when designing sustainable landscapes for maximum water efficiency. Shane's broad experience includes master plans, irrigation, planting, amenities, and concepts for a variety of municipal parks, recreation facilities, trails, and roadways, as well as a wide array of institutional, campus, and retail shopping environments.
Shane holds a Bachelor of Landscape Architecture from Ball State University. He currently serves as Past President for the Nevada Chapter of the American Society of Landscape Architects.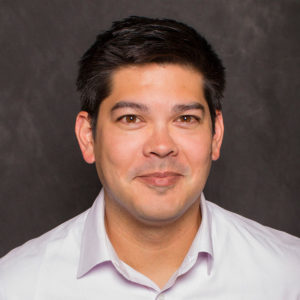 David welcomes a design challenge of any kind and is driven to identify issues and find realistic outcomes. His diverse interests bring an eclectic set of skills to Lage Design. His creativity, technical proficiency, comprehensive skills, and experience in construction practices and materials make him a practical, solution-oriented designer. He is instrumental in site analysis documentation, concept development, master planning, construction document production, and specifications. He has worked across the disciplines of landscape architecture in a variety of projects from planning communities, designing parks and trails, residential amenity spaces, monuments, memorials, and government projects. His knowledge stretches beyond landscape architecture having traveled extensively internationally, with over 10 years of experience in commercial photography and information technology. He not only has an eye for quality design but knows how to communicate it using the latest digital methods. David is the company leader in 2D and 3D visualizations. His ease with methods for detailed model building has made 3D visualization a standard part of our design services.
David studied Anthropology at North Carolina State University and holds a Bachelor of Arts in Landscape Architecture from the University of Nevada, Las Vegas. Prior to returning to Nevada, David worked six years at a landscape architecture and land planning firm in the Washington D.C. metropolitan area where he had roles as a production/project manager and creative director, as well being heavily involved in marketing efforts. He regularly attends landscape architecture conferences and is a member of the American Planning Association (APA). David is driven to further his knowledge and experience in land planning and landscape architecture to improve his community and the world in a meaningful way.
Additionally, David's knowledge stretches beyond landscape architecture. He embraces the idea of the Global Village phenomenon and has prioritized international travel with over 25 countries visited to date. In addition, David has been a beekeeper for five years and is starting a new project: Vermiculture in the Desert. In his spare time, he enjoys gardening, watching British television shows, and perfecting his Neapolitan pizza skills with his amazing wife.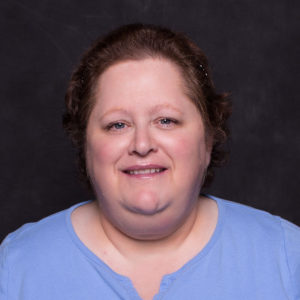 Tammi has over 26 years of landscape architecture and planning experience. Her insight and passion for the outdoors, coupled with her extensive knowledge of plants throughout Nevada, makes her a strong asset to our design team. Tammi has been involved in the conceptual design and production phases of numerous projects of varying scales, complexities, and budgets including parks, trail systems, enhanced streetscapes and corridor beautification, commercial and retail sites, high-end residential properties, schools, and industrial and office projects
Tammi is a graduate of the University of Nevada, Las Vegas, with a Bachelor of Science in Landscape Architecture. She is also the recipient of the 2008 Elmer H. Anderson Award for Park Excellence for her work on the Gilcrease Brothers Park.
Tammi volunteers with several organizations in Nevada including Wildlife and Habitat Improvement of Nevada (WHIN), the Nevada Wildlife Federation (NVWF), and the Nevada Shade Tree Council (NSTC).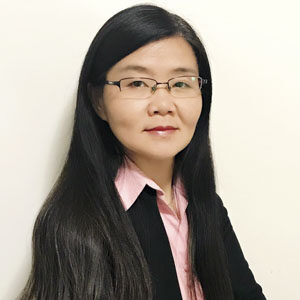 Yun is a registered landscape architect with 17 years of landscape architecture experience and eight years of architecture design experience. Her landscape architecture design experience primarily involves site analysis, public park design, master planting plan, stormwater pond grading, and roadway landscape design for various public and private agencies. Yun also has experience in higher educational campus landscape architecture design and management.
Her general responsibilities in past and current projects include production of schematic and working drawings for transportation, residential, recreational, commercial, and industrial site projects for in-house review, research on feasibility of alternative design approaches based on client specifications, site conditions, and government specifications and regulations for incorporation into layout, determination of existing site conditions and preparation for site analysis studies, creation of designs and drawings of conceptual plans for site layout, planting, and grading for in-house review, preparation of preliminary construction cost estimates, assistance in the coordination of design plans with other disciplines, observation of construction projects to ensure landscape work complies with plans and specifications, campus planning, landscape designs, and project management, and applications for federal funding.
Yun received her Bachelor of Science in Architecture from China and her Master's Degree in Landscape Architecture in the United States. In 2007, Yun received an ASLA Honor Award in the research category. In her free time, Yun likes to cook and to listen to music.
Natalie has more than 16 years of experience in landscape contracting here in the Las Vegas Valley. She primarily managed the quality and timeliness of landscape construction installation processes.  Her areas of specialty include hardscape, irrigation, and low voltage lighting. Natalie is certified in water SMART landscape practices by the SNWA, low voltage lighting by FX Luminaire and Vista Lighting, residential and commercial irrigation designer and technician by Hunter Industries, and she has been an International Society of Arboriculture (ISA) board certified arborist (WE-12387A) for more than four years. 
Natalie completed her Bachelor of Landscape Architecture from the University of Nevada, Las Vegas after serving in the US Navy on board a destroyer tender during Desert Storm and Operation Restore Hope.
Natalie is currently sitting for her Landscape Architect Registration Exam and in her spare time she enjoys golfing with her husband.  Additionally, as a steward for her community, she is passionate about participating in monthly community service events.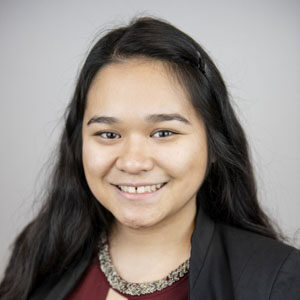 Iolani was born and raised in Hawaii and moved to Las Vegas in 2015. Although she is an island girl at heart, Iolani is proud to call the Mojave Desert her home.  By living in these vastly different landscapes, Iolani developed a natural interest in advancing her knowledge in urban planning and design. She possesses the ability to solve problems through out of the box thinking. Iolani's design experience extends to residential landscape design, environmental restoration, and educational works with additional training in conceptual design and production. Iolani is interested in creating meaningful spaces that will make positive impacts in her community.
Iolani is a recent graduate of the University of Nevada, Las Vegas and holds a Bachelor of Landscape Architecture. She was a member of UNLV's American Society of Landscape Architecture Student Chapter and held the position of Chapter Vice President from Spring 2020 to Spring 2021.  Additionally, Iolani will soon become a member of both the national and Nevada chapters of the American Society of Landscape Architects
Iolani's hobbies include hiking, cooking, going to music festivals, and spending time with her family and friends.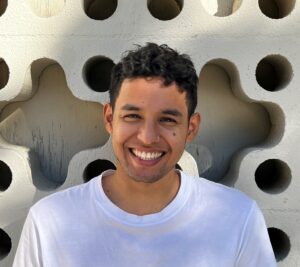 Jimmy is a Las Vegas native who has been passionate about landscape architecture since high school. He went straight into the workforce doing CADD for landscape contractors. He loves plants and has plans to become a Master Gardener by 2024. Jimmy's favorite tree is the Eucalyptus microtheca and his favorite shrub is the Euphorbia rigida. He appreciates them for their faults, the former being invasive and the latter being toxic. These plant traits also resonate with him personally – both are beautiful despite their objective flaws, and Jimmy sees those same characteristics in people and the world around us.
Jimmy loves learning from and working with the experienced landscape architecture team at LAGE Design. Jimmy's eye for plant design and extensive knowledge of trees and shrubs provides our team with additional expertise in creating attractive and functional environs within our projects.
When he's having fun away from the office, Jimmy enjoys being outdoors with friends, skateboarding, listening to music, and loving his cats.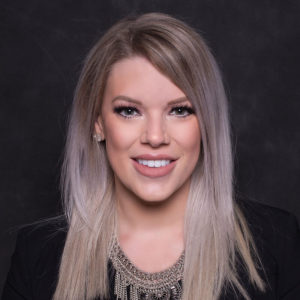 Drawing on the knowledge and experience CJ gained during her successful career in the legal field, CJ brings a unique perspective to our firm. With her background of strong problem-solving and analytical abilities, excellent organizational and time management skills, and her outstanding attention to detail, CJ is a vital part of our office. She is primarily responsible for overseeing and supporting all administrative duties to ensure that our office is operating efficiently and smoothly. Additionally, CJ manages all human resource processes including developing office policies and procedures and ensuring they are implemented appropriately, identifying opportunities for office management improvements and designing and implementing new systems, and directing employee benefits, relations, and engagement.

CJ holds both a Juris Doctor from Thomas Jefferson School of Law and Bachelor of Arts in Psychology from the University of Arizona.

In her free time, CJ enjoys listening to podcasts, learning about and experiencing different cultures, being an avid fan of the Vegas Golden Knights, and spending quality time with her family and animals.