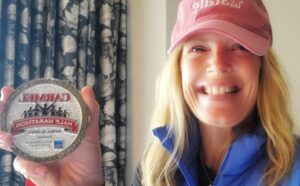 Director of Business Development &
Client Relations
LAGE is excited to announce that Faith Ann Logsdon has joined our team as Director of Business Development & Client Relations.  Faith Ann brings over 24 years of extensive A/E business development experience specializing in forming strong and long-lasting client relationships, strategic planning and teaming, and building new business.  Prior to joining LAGE, Faith Ann significantly influenced the success of her prior firms by creating a solid base for growth, including the opening of offices in new markets. 
Faith Ann has a BA in English from Iowa State University and is skilled at developing the right action plans to meet clients' unique needs.  Throughout her career, Faith Ann has earned the trust of her clients and maintains strong relationships that generate repeat business. 
Faith Ann will be instrumental in adding to the continued success of LAGE by contributing to and strengthening existing relationships and she will also be a key driver in our growth as we look to expand our reach across Nevada.
In her free time, Faith Ann travels around the country in her quest to run a half marathon in all 50 states!