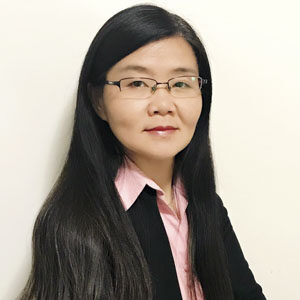 Yun is a registered landscape architect with 17 years of landscape architecture experience and eight years of architecture design experience. Her landscape architecture design experience primarily involves site analysis, public park design, master planting plan, stormwater pond grading, and roadway landscape design for various public and private agencies. Yun also has experience in higher educational campus landscape architecture design and management.
Her general responsibilities in past and current projects include production of schematic and working drawings for transportation, residential, recreational, commercial, and industrial site projects for in-house review, research on feasibility of alternative design approaches based on client specifications, site conditions, and government specifications and regulations for incorporation into layout, determination of existing site conditions and preparation for site analysis studies, creation of designs and drawings of conceptual plans for site layout, planting, and grading for in-house review, preparation of preliminary construction cost estimates, assistance in the coordination of design plans with other disciplines, observation of construction projects to ensure landscape work complies with plans and specifications, campus planning, landscape designs, and project management, and applications for federal funding.
Yun received her Bachelor of Science in Architecture from China and her Master's Degree in Landscape Architecture in the United States. In 2007, Yun received an ASLA Honor Award in the research category. In her free time, Yun likes to cook and to listen to music.